If you've never started a business before, choosing the first step of LLC formation is intimidating.
The good news is that once the documents are signed, you cannot take them back. By signing the formation documents, you commit to running the company and leading it to success.
How do you make that initial commitment? The best way is to understand what LLC formation documents do, what they consist of, and how to file them.
Here's an LCC Formation guide, what are they about, and how to file them with your state.
What Are LLC Formation Documents?
LLC formation documents are a formal ceremony between you and your 100% owned subsidiary.
The formation documents are required when you are planning on starting a business or starting a side hustle. The only difference is that a business provides monetary value and a side hustle does not.
Filing Your LLC Formation Documents: A Step-by-Step Guide
The process of filing your LLC formation documents is actually pretty simple, and you can do it yourself with a little bit of research. Here's a step-by-step guide to help you get started.
Step 1. Gather the Required Documents
Filing your LLC formation documents is not a difficult task. You can do it yourself or hire a professional to give you the best LLC services you need.
The most important thing is to make sure that all the required documents are filed and that you have a clear understanding of the process. Contact your local Secretary of State's office for more information or visit the website for the Small Business Administration.
Step 2. Complete the Articles of Organization
There are a few key things to keep in mind when completing your Articles of Organization for your LLC. First, be sure to include the LLC's name, address, and contact information.
Next, you'll need to designate a registered agent for the LLC. This can be an individual or another business entity. Then, you'll need to indicate the LLC's purpose.
Lastly, you'll file the Articles of Organization with the state and pay the required filing fee. After that, your LLC will be officially formed!
Step 3. File the Articles of Organization With Your State's Business Filing Office
In order to form your LLC, you will need to file your Articles of Organization with your state's business filing office. You will also need to pay the filing fee, which varies from state to state.
Once your LLC is formed, you need to comply with your state's ongoing LLC requirements, which may include filing annual reports and paying annual fees.
You will also need to keep your LLC in good standing by maintaining its registered agent and registered office and keeping up with its annual report filings.
Step 4. Wait for Your LLC to Be Approved
After you've filed your LLC formation documents, the next step is to wait for your LLC to be approved. This can take a few weeks or even a few months, depending on the state in which you're forming your LLC. Once your LLC is approved, you'll be able to start operating your business.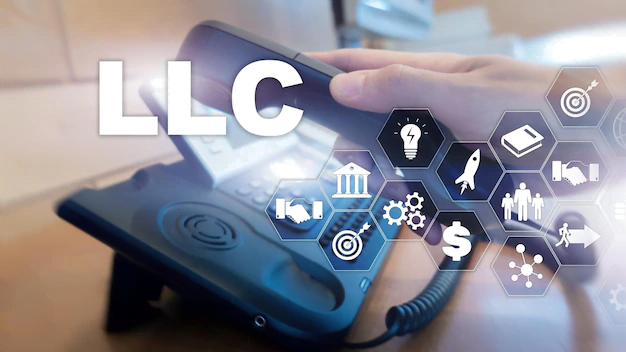 File Your LLC Formation Documents Now
Filing your LLC formation documents doesn't have to be a daunting task. With a little bit of research and preparation, you can file your documents quickly and easily. Be sure to consult with an experienced business attorney to ensure that you are completing the process correctly.
Found our LLC formation guidance helpful? Check out more of our helpful business posts.
Additionals: