Having children, grandparents, and even pets is a great blessing, but it also comes with the responsibility of making sure they are safe and healthy – especially in winter when the cold sets in.
With this in mind, the following article will offer you a few ideas in terms of what to check before winter arrives; there is a lot more to think about regarding safety around the home throughout the winter months, after all.
Keep Healthy
It's a good idea to check up on the health of your family as well as the health of your home. Schedule check-ups for anyone in the house if they show long-term symptoms of any illnesses – which is especially important in light of the pandemic. Many viruses and diseases are common in the winter, and young children and older people are more at risk.
Of course, no one wants to become unwell, but if one person is sick, it can spread to the rest of the household – not to mention other people at work and school if left untreated and unattended to. Don't forget to schedule a health check-up for your pets as well.
Your furry friends are part of the family, too, and getting them seen by a vet such as saltwateranimalhospital.com is highly advised if they suddenly start exhibiting unusual behavior or symptoms.
Pipes
During the winter, pipes can freeze and even burst, which can cause a lot of problems when it comes to the water supply in your home.
Plus, fixing them can be expensive. As such, it's better to stop this from happening than to deal with what happens if it does. The best thing to do is to disconnect your garden hoses and let any water left in the spigot drain out. Sprinkler systems that work on their own should also be drained. 
One reason pipes burst is because of pressure buildup, so if the temperature is going to fall, leave outside faucets trickling a little bit. In this way, the pressure won't be able to build up. Another good idea is to put foam and specially designed pipe sleeves around your pipes to keep them warm and prevent them from freezing. 
Roof
If it looks like it might snow, check your roof. There might be loose, missing, or broken tiles up there, which aren't a big deal in the summer and could easily go unnoticed. However, if it snows or rains heavily or there are storms in the winter, these troubling shingles could let water in.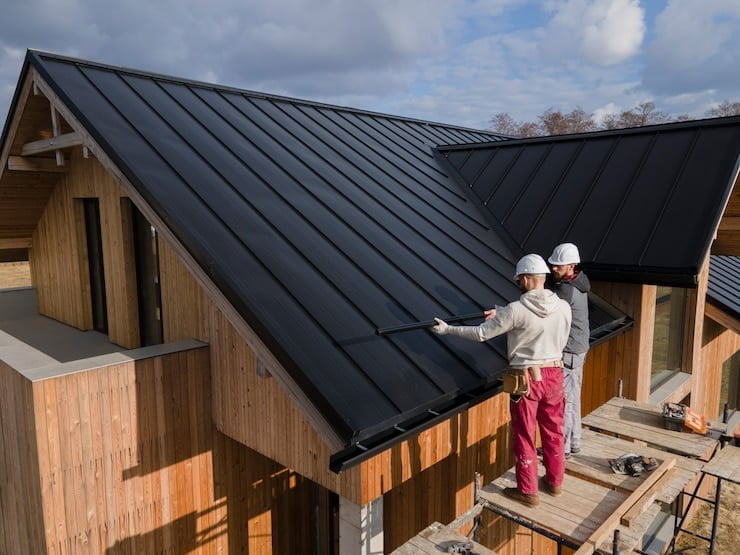 Also, make sure to look in your gutters to see if there are any leaves or other things that need to be cleaned out – and do this job before they get blocked. If a gutter is blocked, water will tumble out and down the side of your house, possibly causing dampness and mold. 
Clear The Paths
It is very important to clear your driveway and paths of snow and ice. This will keep people from slipping and falling, which can lead to severe injuries – or worse.
Keep a snow shovel or snow blower in the garage, as well as a bag of rock salt or ice melt that can be spread on steps and walkways to stop more ice from forming.
Additionals: