How to Check Traffic to a Website and Bring More People In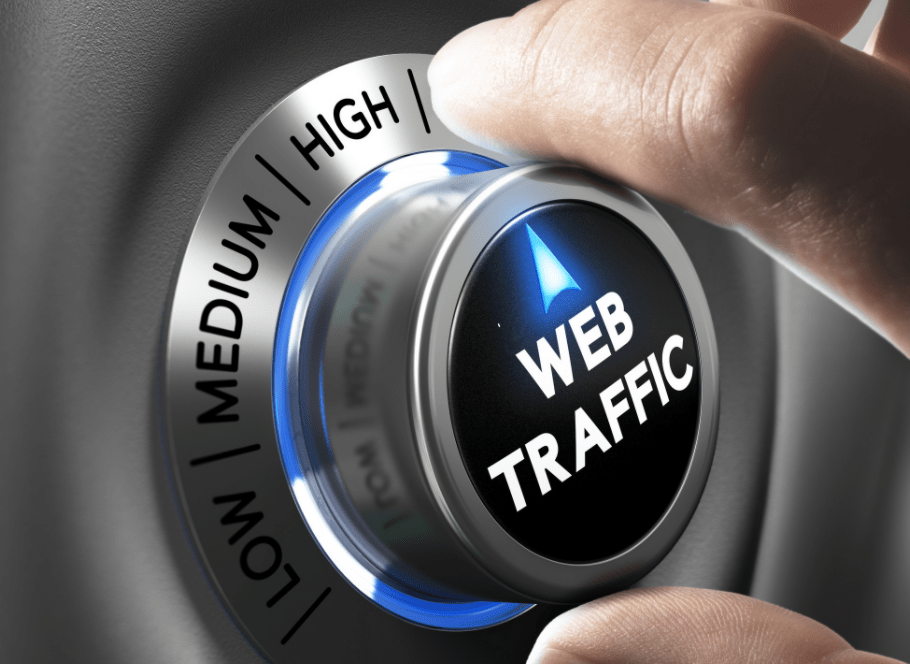 While setting up a website these days is not challenging, getting web traffic is another matter. With over two billion websites on the internet, it's hard to stand out from the crowd. However, you won't know how well you're site is actually doing if you don't know how to check traffic of a website.
Luckily, it isn't hard to check traffic to a website and learn how to get more traffic. Keep reading to get the answer to your questions.
Google Analytics
The first and most crucial traffic tool for your website is Google Analytics. This program is a free script offered by Google, and it provides a one-stop-shop to analyze all the traffic on your website.
You can sign up for a Google Analytics account on their website and enter your domain information. Once you do this, you'll get a small script to place on your website.
The good thing about this script is that you can place it in your website's header and footer sections to enable it for your whole site. If you use a platform like WordPress, many free plugins are available that will handle this for you.
Once you activate the analytics plugin, you'll gain insight into your website traffic. You'll learn where your visitors come from, how long they stay on your site, the pages they visit, and much more.
Ahrefs
Ahrefs contains one of the most extensive datasets for websites on the internet. The Ahrefs crawlers check the search engine rankings to figure out who ranks for what, the backlinks people have, and a website authority ranking based on that information.
That much data has made Ahrefs one of the most popular website tracking programs on the internet.
However, that much data does come at a cost. If you want full access to the Ahrefs platform, you'll need to pay a monthly fee. You can use your Ahrefs access to analyze every site on the internet, not just your own.
Ahrefs does have a free website traffic checker version that lets you analyze your own site. You can learn where your site ranks on Google and see which sites link to your website.
SimilarWeb
If you want an estimate for website traffic and don't want to install scripts or pay for expensive tools, SimilarWeb is a great choice. All you need to do is input the domain you want to analyze on the SimilarWeb website, and you'll get a dashboard in return with a list of website statistics.
The good thing about SimilarWeb is that you don't need to verify your website with the search. It lets you analyze any domain you wish, which means you can also look at your competitor's web traffic.
While this data is great, it's still an estimate. You don't have a script on your website, which means the numbers may not be completely accurate.
However, you can still get an idea of what you need to look for in your traffic patterns. You can learn your total traffic amount, your competition, paid traffic sources, and other valuable data.
Google Webmaster Tools
Google Webmaster Tools is provided by Google and is a great way to get more traffic data about your website. The other tools available can provide great insights, but they don't tell you everything. Google Analytics doesn't give you keyword information, and non-Google tools don't have the same data Google stores about your website.
Webmaster Tools doesn't only give you the keywords you're ranking for and the clicks you get, but it can also give you the number of impressions the keywords you rank for receive. This data is helpful for determining which content to focus on when improving your SEO to start getting more website traffic.
On top of that, Webmaster Tools can also provide a performance evaluation for your website. With user experience such a big issue these days with ranking, this report can help you resolve performance issues and provide a better experience for your users.
Clicky
It's understandable if you don't want to use Google or rely on cloud tools to keep track of your website data. After all, Google isn't privacy-friendly. You may wish to respect your visitors' privacy and use something that isn't so intrusive.
Clicky is an option that meets that criteria. Clicky is a hosted visitor tracker like Google Analytics that collects far less data about your visitors. It meets the latest privacy laws and will keep your visitors' privacy in mind when they're on your website.
Clicky collects all the regular information you expect from a visitor tracker. You'll see your total visitors, referral locations, time on site, and the other standard metrics.
Additionally, Clicky offers a few features you can't find with Google Analytics. One of those features is a visitor heatmap.
A heatmap will tell you how users interact with your website. You can see the parts of your web pages that get the most focus, which helps you direct people to the correct location.
This information will help you keep your website traffic on your site and don't lose it to other websites.
Now You Know How to Check Traffic to a Website
There is a lot you can learn by analyzing the people visiting your website. You can learn your best traffic sources and the areas you need to focus on to improve your site's standing. Continue to check traffic to a website in the future to keep up with your website's growth.
Do you want to read more tips that will help you improve your website's traffic? Check out the blog to learn more about the different marketing tactics you can use.
Read Also:
Why SEO Is Essential For Business Growth
Tags:
You May Also Like