A perfect skirt is the type of outfit that goes with everything and looks great for any situation. In addition, skirts are a type of outfit that can be DIY-ed for any formal or informal occasion. 
But for that, you need to know all the different types of skirts to pick the right one. In addition, knowing all the different types of skirts is crucial if you are looking for a particular dress for a specific event or occasion.
Different Types Of Skirts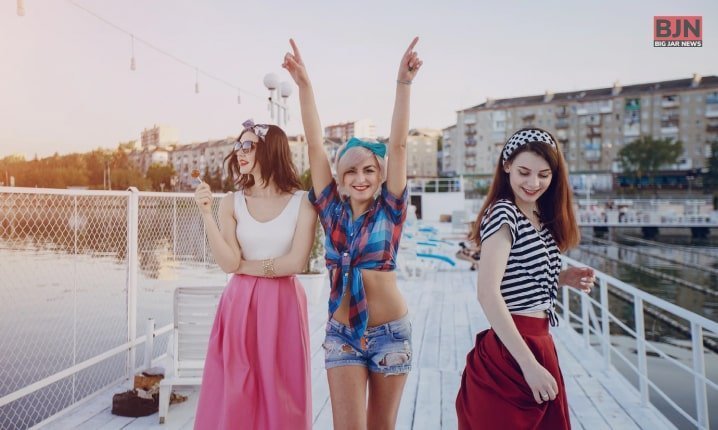 If you are all the pants, look and have never even tried a skirt in fear of showing skin, then get over what others might think and wear all the maxi, midi to mini skirts you want.
Be obsessed with the colors, the length, and the different styles you can dress up and down a skirt. Are you worried about what shoes to match? From sandals to kicks to even heels, anything looks great with skirts.
Here are a few famous and trending skirts you will be into now. So why not check them out?
A-Line Skirt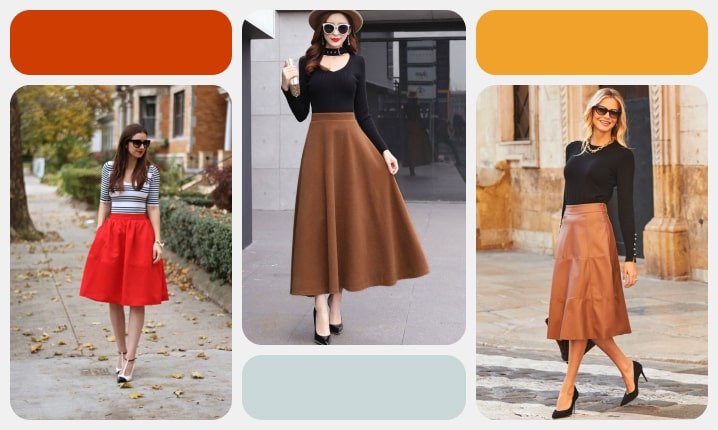 One of the classiest skirt styles is the A-line skirt which will make you taller than your normal height. This elegant number is great for any occasion you want if paired with the right blouse.
These body-hugging A-line skirts are perfect for showcasing your beautiful curves. So if you find an A-line skirt that matches your personality, keep it.
Wrap Skirt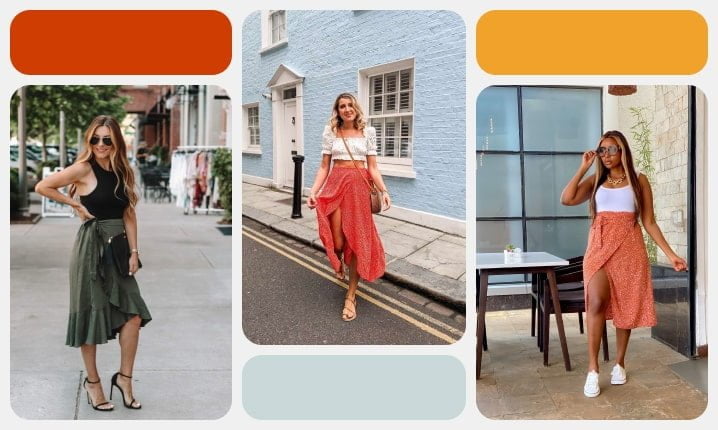 These unique skirt designs let you wrap it around your body, creating a beautiful body shape. Wrap skirts are typically shorter at the back than at the front. Wrap skirts are a bit risky if you are not careful with them.
With wrapped skirts, the best top you can wear are t-shirts or tank tops. Made of a lightweight fabric, wrapped skirts are practically a spring-summer outfit. They are sexy, sultry, and hot perfect for summer.
Denim Skirt
Unlike any other skirts, denim skirts can be worn in any season, just with a season-appropriate top. You can mix and match fabrics as well, like denim on denim look is hot right now, so try it out while it's still hot.
Denim skirts, just like denim pants, are pretty versatile, and you can wear any wash of denim, and the whole look of the skirt changes.
Pencil Skirt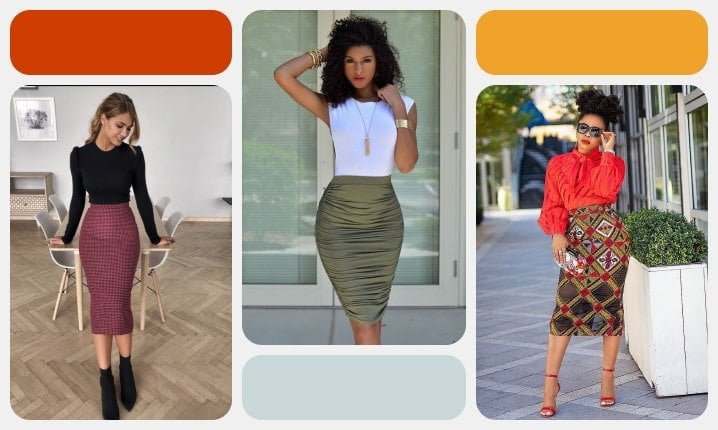 The pencil skirt is the type of skirt that accentuates the hip and elongates your legs by tapering down on the knees.
These skirts are great for formal or professional events such as meetings, offices, etc. You can wear any blouse on top of the dress that fits the occasion and event.
Maxi Skirt
The maxi skirts fall gracefully on the ground, making them so comfortable to wear and so easy at the same time. You can easily wear maxi skirts from glamorous events to even casual events like galas, weddings, and house parties.
The tops that go great with maxi skirts are beautiful crop tops and bralettes. You can even wear beautiful tank tops with these maxi skirts as well.
Slit Skirt
To make your skirt look even hotter and sexier than it already is, add one or two sexy high slits to them. These slit skirts are mainly worn during clubbing or when you are on a tropical vacation somewhere.
With these types of skirts, you wear a crop top. This way, you can show much more skin than you intended.
Pleated Skirt
If you are looking for a skirt with a bit more texture than the plain old smooth look of a skirt, buy yourself a pleated skirt. With beautiful symmetrical pleats, the skirt gives an hourglass body shape to you.
With the vertical pleats, the skirt elongates your lower body with the illusion of a smaller waistline. As a result, the skirt perfectly shapes your body.
Peplum Skirt
The peplum skirt is perfect if you wear an above-the-knee dress without revealing your skin too much. The design is also a way to hide any imperfect hemline.
An extra fabric of clothing of the skirt is stitched over the hemline. These types of skirts are worn above the knee or right on f top of the knee. With these skirts, you can also adjust the length with a belt that comes with the skirts. 
Mini Skirt
If you want to look your best sexy self, wear a hot little mini skirt with a crop top this spring. Mini Skirts are a trend that has been everlasting for decades now.
So there is no particular season for wearing mini skirts; you can even wear them during winter with stockings if you want. For years there have been a lot of variations of mini skirts that you can wear.
Flared Skirt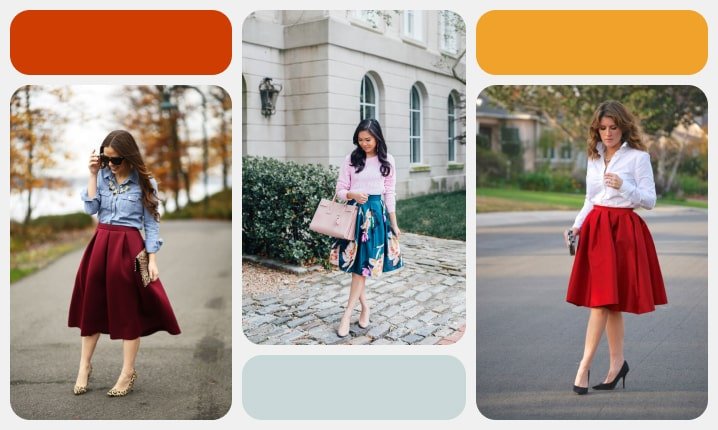 These flared skirts are perfect for more casual to formal events. They may not be so for glamorous events. But if you have a flared skirt that is perfect for an event night, then, by all means, wear it.
There are many different types of skirts that have that flared effect, and you can wear other blouses with them.
Frequently Asked Questions (FAQs):-
Here are a few questions that others ask, which you might find helpful.
Q1. What Skirts Are Popular Right Now?
Ans: The skirt that dominated the trend in 2022 is the sheer skirt. So there is still time to catch up with the trend. If you are a fashion girl, then the perfect sheer dress. 
Q2. Are Mini Skirts In 2023?
Ans: A version of the mini-skirts known as the micro mini skirts is a huge trend among celebrities and influencers in 2022 and will continue till 2023. 
Q3. Are Pencil Skirts Still In Style 2022?
Ans: Pencil skirts hold a permanent place in every working woman's wardrobe as the perfect workplace attire.
Wrapping Up!
Many types of skirts are perfect for one event or another, so it is always better if you keep one skirt of each style in your wardrobe.
So if you are someone who loves to wear skirts, then comment down below your favorite type of skirt.
Read Alos: