7 Safety Tips For Transporting Oversized Loads
Being able to move a large amount of material efficiently is something that many companies require to be successful.
Whether you're moving more material to a warehouse or you're trying to move loads from one area to another, you're going to want to utilize the services of a moving company to handle the task.
Whether you're a business or you're doing a home move, you probably have larger items than will fit in a minivan or a box truck.
7 Lucrative Safety Tips For Transporting Oversized Loads
That's where the concern for loading oversized loads comes into play. The only question is, what are some of the safety tips for transporting oversized loads?
Read on to learn more!
1. Plan for a Heavy Truck Transport
There are a few things to keep in mind when transporting an oversized load via truck. Be sure to plan your route and notify the appropriate authorities (such as the DOT) of your plans. Make sure your truck is in good condition and up to the task – this includes having proper tires and brakes.
Be aware of the weather and road conditions, and plan accordingly. And don't forget to use extra caution when driving, and be prepared to stop or slow down as needed.
If you are not the driver though, there are a few things you can do to help make the process go more smoothly. First, on the day of transport, make sure the route is clear of any obstacles. This includes low-hanging branches, tight turns, and narrow roads.
Help the driver by being his or her eyes on the ground. Look for any potential problems and let the driver know about them. Be prepared to lend a hand if needed. Things can and do go wrong, so it's always good to have an extra set of hands around.
2. Load With the Right Equipment Correctly
When it comes to transporting oversized loads, you must have the right equipment. Using the wrong equipment can result in damage to the load or even accidents. Make sure the equipment is rated for the weight of the load.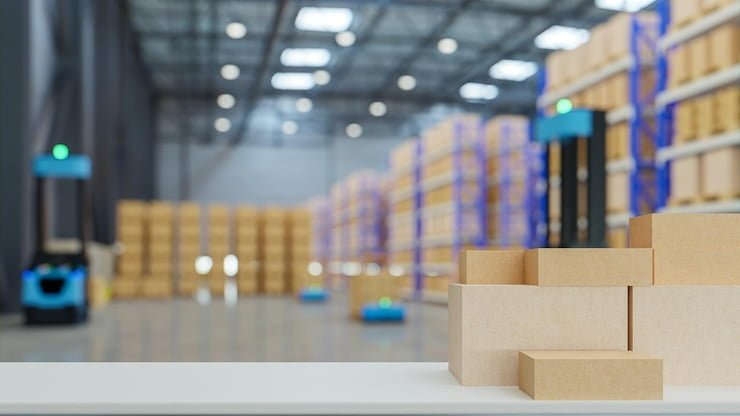 Choose equipment that is designed for the type of load you are transporting. Make sure the equipment is in good condition and properly maintained. Taking the time to choose the right equipment for transporting oversized loads will help ensure that the load is transported safely and without incident.
3. Consider Pilot Cars
When you are transporting an oversized load, you should consider using pilot cars. Pilot cars are vehicles that lead and follow the oversized load to help ensure that it arrives safely at its destination.
They are typically equipped with radios and lights, and they can provide warning to other motorists of the oversized load. Using pilot car services can help to reduce the risk of accidents and incidents, and they can also help to ensure that the load arrives on time.
4. Only Hire Experience Drivers
Transporting oversized loads is no easy feat and not something that should be attempted by inexperienced drivers. There are many dangers associated with transporting oversized loads that can be avoided by only hiring experienced drivers. Some of these dangers include:
losing control
hitting hanging objects
overturning
Experienced drivers are familiar with these dangers and know how to avoid them. They also have the necessary skills and equipment to safely transport oversized loads. So, if you need to transport an oversized load, be sure to only hire experienced drivers.
A driver with the right license is important because they will know the local, state, and federal regulations regarding oversize transportation. They will also be familiar with the route and how to avoid low-hanging branches and power lines. An experienced driver will also know how to safely load and unload the cargo.
5. Find Out About Regulatory Guidelines
When you need to transport oversized loads, it's important to find out about the regulatory guidelines in your area.
Depending on the size and weight of your load, you may need permits or other approvals before you can hit the road. Understanding the requirements in advance can help you avoid costly delays or problems down the line.
6. Comply With All the Permits
When you need to transport an oversized load, it's important to comply with all the permits and regulations.
Depending on the size and weight of your load, you may need to get a permit from the state or local government. Make sure you check the requirements before you start your journey.
Why is it important to comply with all the permits and regulations?
By doing so, you can avoid potential fines or delays. In some cases, you may even be putting yourself and others at risk if you don't follow the rules.
7. Make Sure to Utilize Proper Markings
Oversized loads present a unique challenge when it comes to transportation. To ensure the safety of both the load and those around it, it is important to utilize proper markings.
These markings should include the dimensions of the load, as well as the weight and any special instructions.
By clearly communicating the size and weight of the load, those responsible for transport can plan accordingly and take any necessary precautions. Additionally, any special instructions should be clearly marked to avoid any confusion or accidents.
Pro Tips:
8. Hire Moving Professionals
If you are planning on moving an oversized truckload, it is important to hire moving professionals with commercial vehicles to help you.
Moving professionals have the experience and equipment necessary to safely and efficiently move oversized loads. Additionally, they can provide valuable advice on how to best prepare for your move.
Know What You Need When Transporting Oversized Loads
Oversized loads can be a challenge to transport, but with the right planning and preparation, it can be done safely and efficiently. Knowing what you need in terms of permits, escort vehicles, and specialized equipment is essential. Working with an experienced transport company can make all the difference in ensuring successful delivery.
Should you wish to learn more facts, visit our blog section.
Additionals:
You May Also Like