Owning a detached trailer is a great investment. But, are you ready to care for it properly?
Trailer storage is a bit different than other storage projects. You have to focus on a few specific areas to maintain the structural integrity of your trailer, especially for winter storage.
If you have a trailer that is going to sit unused for an extended period of time, you need to take additional steps to protect it from the elements.
Checkout Best 5 Tips For Long-Term And Short-Term Trailer Storage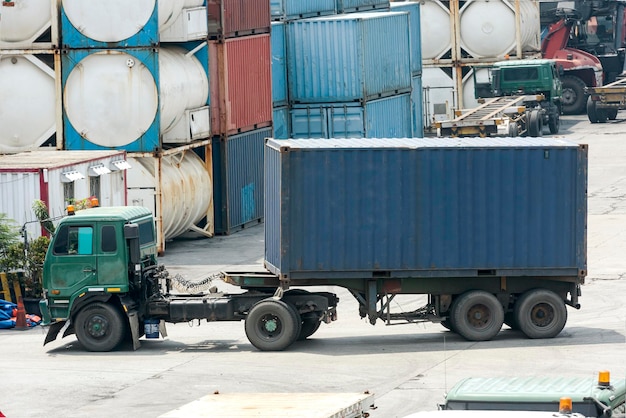 Here are our five best tips on storing a trailer for the short or long-term in optimal conditions. Keep reading!
1. Invest in a Good Storage Cover
If you are planning on storing your trailer for any length of time, it is important to invest in a good storage cover. A storage cover will protect your trailer from the elements and help to keep it clean and dry.
Here are some tips for choosing the right storage cover for your trailer:
Specifically designed for trailers
Made from durable, weather-resistant material
With a good warranty
Fits your trailer properly
2. Block the Tires
If you are planning on storing your trailer for an extended period of time, it is important to take measures to prevent your tires from deteriorating.
Here are tips on caring for your trailer tires for long-term storage:
Use tire covers
Fill the tires with air
Place the trailer on blocks
Store in a cool, dry place
Check the tires periodically
Disconnect the battery
3. Use a Security System
If you are looking for long-term or short-term trailer storage, one of the best things you can do is invest in a security system. This will help to keep your trailer safe from thieves and vandals.
Here are some tips to consider when choosing a security system for your trailer:
Should be specifically designed for trailers
Easy to use and understand
Compatible with your trailer
Ask for recommendations from friends or family
It's also recommended to invest in trailer tracking to make sure that you're on top of your utility trailer even when it's in storage.
4. Check Your Insurance Policy
If you are planning on storing your trailer long-term, be sure to check your insurance policy to see if it covers stored trailers. Most homeowners' insurance policies do not cover stored trailers, so you will need to purchase a separate policy.
5. Check on the Trailer Periodically
You will need to check on the trailer periodically to make sure that it is not leaking or developing any other issues. Make sure that the tires are properly inflated and that the brakes are in good working order.
You also need to continue to clean and lubricate the trailer regularly to prevent rust and corrosion.
Maintain Your Trailer Storage Today
If you're looking for tips on trailer storage, whether it's for the long-term or short-term, this article has got you covered.
With tips on everything from where to store your trailer to what kind of maintenance you should do, you'll be sure to keep your trailer in tip-top shape. So, what are you waiting for? Get out there and start storing your trailer the right way!
Did you find this article helpful? Check out the rest of our blogs!
Read Also: